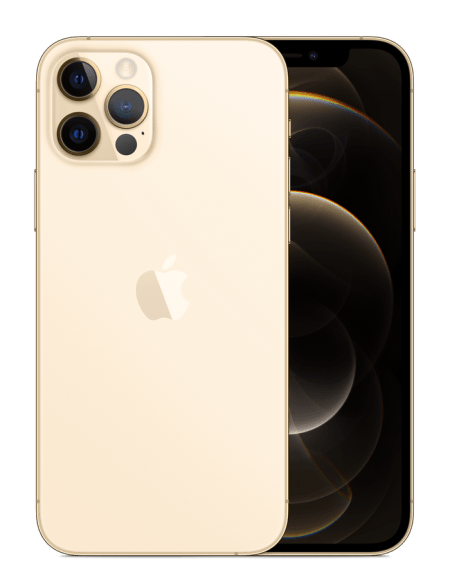 Snappier than the iPhone XS with some noticeable upgrades
Summary
The iPhone 12 Pro is a very good phone for anyone upgrading from iPhone X, XS, 8, or other older models. If you have the iPhone 11 then I would not recommend upgrading just yet.
Pros
Great build quality, excellent performance, great cameras, and an OLED display.
Cons
No charging brick included in the box, optical zoom can be better and a fingerprint sensor probably would have been much more effective during this pandemic.
Apple's highly rumored new iPhone 12 and iPhone 12 Pro are finally out. At the same time, the iPhone 12 mini and iPhone 12 Pro Max are scheduled to be released this month. But for me, it was a simple decision because I was upgrading to an iPhone XS and I wanted something of the same form factor but at the same time get the better camera setup. The iPhone 12 Pro fit those requirements for me perfectly.
Unlike our every other upgrade cycle, this year, both my wife and I were able to upgrade our phones because this time, we switched carriers also. We were able to take advantage of T-Mobile's awesome trade-in deals whereas Verizon was not able to beat or even meet T-Mobile.
DESIGN
All of the iPhone 12 series devices use design esthetics from the iPhone 4 and iPhone 5 but improves upon them to make them feel sleek, modern, and sharp. Compared to the iPhone 8, X, XS, and 11 designs, the flat edge design feels better in the hand which makes it less slipper at the same time. On the iPhone 12 Pro, the edges are stainless steel, and the back is frosted glass with the camera square being body color and clear.
The front glass is coated with what Apple calls Ceramic Shield that makes it four times more shatter-proof. This is also because the front and back glasses are flush against the aluminum outer band. Even with all of these improvements, at the end of the day, it is still made of glass. And if @JerryRigEverything has taught us anything it is "glass is glass, and glass breaks" — so put a case on it. Both the wife and I put clear cases on it this time so we can see the beautiful color and design of the phone.
The iPhone 12 Pro comes in four refreshed colors — Silver, Graphite, Gold, and Pacific Blue. For me, it was tough to settle on the Gold again because the Pacific Blue also looks very nice. But when I found out that the Gold coating on the stainless steel band uses a special "high-power, impulse magnetron sputtering (HiPIMS) process that lays down the coating in a super-dense pattern, allowing it to be tough and super bright", I decided to stick with it this time around again.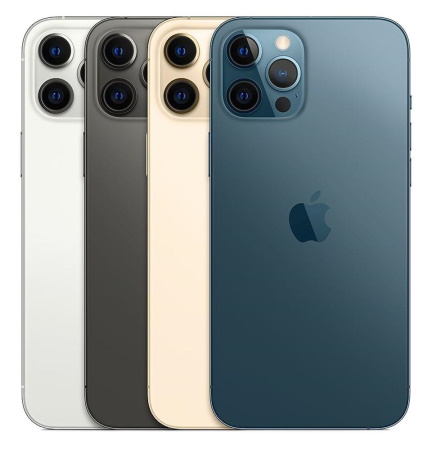 A new feature in the iPhone 12 series is the addition of MagSafe. Basically, a circular array of magnets that help align wireless chargers and other accessories on the back of the phones. We haven't been using wireless charging yet but we have tested it. It works as advertised but I am not sold on the wallet case accessory or other similar ones just yet. What I mean is that while the magnets are sufficiently strong, the accessories can slide off quite easily. Overall, I think it is a great idea for wireless charging, but other accessories may take more time to get right.
There is also updated IP68 splash, water, and dust resistance on the new iPhones whereas it can be submerged at a maximum depth of 6 meters (~19.69 feet) for up to 30 minutes. This is a great and much-welcomed improvement over the iPhone XS and the 8 Plus.
PACKAGING AND SETUP
The package the new iPhone's come in this year is a bit disappointing as Apple is no longer including a charging brick in the box. They say it is to reduce the carbon footprint and help the environment. And they say that most users already have charging bricks that they use so it is redundant anyway. I am not so sure about that because they include a USB Type-C to Lightning charging cable in the box. But they have never included a USB Type-C charging brick previously. So I think the main factor for Apple was cost-saving and increasing their profit margin.
In any case, as a result of not including the charging brick in the box, the actual box is thinner overall. This also saves Apple money where they can ship more devices on a single pallet. See the pattern there? Otherwise, the packaging is similar to other iPhone's from previous years. Also removed from the box are the usual wired EarPods.
Setting up the iPhone is simple as all we had to do was to backup my iPhone XS and then perform a restore on the new iPhone 12 Pro using iTunes. I was up and running in a matter of 10-15 minutes. The only time-consuming part was porting the number from Verizon to T-Mobile but once that was all taken care of, it was smooth sailing from there.
DISPLAY
The display on the iPhone 12 and 12 Pro is gorgeous and larger (6.7″) than my old iPhone XS (5.8″) and even the iPhone 8 Plus (5.5″). Coming from the XS, I still noticed the slight size difference but my wife likes the larger display on the iPhone 12 with the smaller chassis compared to the iPhone 8 Plus. I feature that I miss somewhat is the 3D Touch that was on the XS, which is no longer in on any of the iPhone 12 models. However, I can live with Haptic Touch as it isn't much of a difference and can be learned quickly. The pressure sensitivity is what I miss the most about 3D Touch but not enough to stick with an older device that supports it.
Apple also says this year's iPhones have what they call "Ceramic Shield" coating that makes them four times more resistant to shattering. Which is great and a welcome feature. But like others have tested and reported, that doesn't really improve scratch resistance at the same time. So far we have not seen any issues with scratching or shattering for that matter. Only time will tell.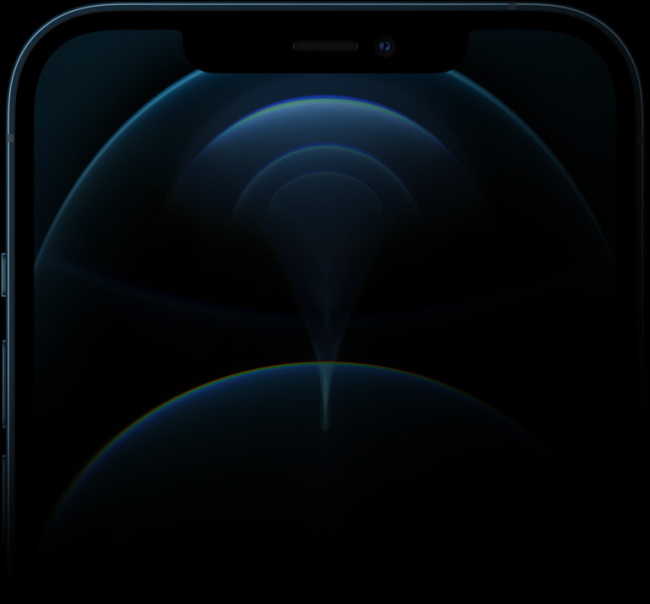 The screen itself is OLED on all models and Apple calls it "Super Retina XDR display". The resolution on the new iPhone is 2532 x 1170 pixels at 460 pixels per inch (PPI). The only difference in the displays of the iPhone 12 and the 12 Pro is the maximum brightness (625 nits on the 12 and 800 nits on the 12 Pro). But compared to the displays from our old phones, the resolution and the contrast ratios have improved by a lot especially from the 8 Plus.
Overall, pictures, videos, games, and apps all look great on the new displays as expected.
CONNECTIVITY
The new iPhone 12s support all of the usual wireless connectivity methods but what's new and what they hyped up during their keynote is 5G. Yes, it is the new hype word referring to faster speeds but it is not available everywhere. And on top of that, there are different types of 5G so there is a lot of confusion related to that. I wouldn't purchase the iPhone 12 just for 5G because it is just not widely available.
With that said, the 5G modem does help improve 4G LTE connectivity on these iPhones. I have personally performed speed tests at the same locations with the iPhone 12 Pro and the iPhone XS. The iPhone 12s always come up ahead even if just by a little bit. In most cases, even if you see 5G at the upper right corner the speeds will be very similar to 4G LTE speeds. But you will see crazy speeds when you are in the vicinity of what is called ultra-wideband 5G. This connection is very rare and I have not seen that new where I live.
Just like my previous iPhone XS, the iPhone 12 also has dual SIM capabilities, and just like before you can have one physical SIM and the other is an eSIM that is built into the phone. I have had my work mobile line activated on the eSIM and the same works on the iPhone 12. The only thing is that 5G stops work if you have both SIM activated. Apple had said they will address that in a software update later this year. We are still waiting for that but since 5G isn't that big of a deal, I have no issues waiting.
CAMERAS
One of the reasons for purchasing the iPhone 12 Pro was the updated cameras. The new cameras provide better low light performance because of the LIDAR sensor and the third wide-angle camera comes in handy also. The ability to zoom out for selfies also helps and night mode is an awesome addition.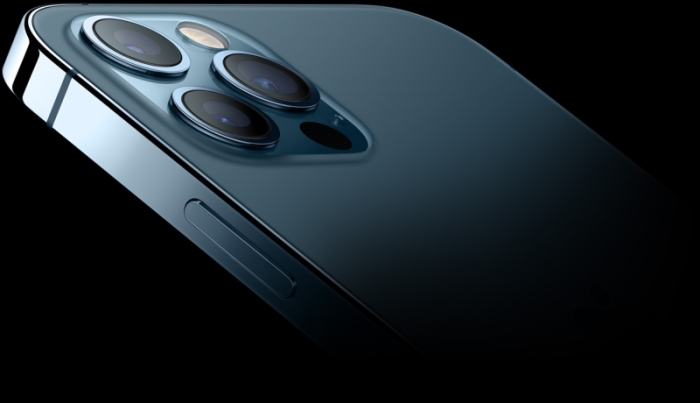 I have taken night mode pictures a few times in the last two months and they have come out much better than they used to on the iPhone XS. And when we combine that with night mode portrait photos, I don't think we can ask for anything more.
I have always been impressed with iPhone photos and videos. The iPhone 12 Pro only improves upon that to consistently providing great image quality in just about all situations for us. However, the wide-angle camera while handy can sometimes distort images, especially in the edges. But it is handy to get wide shots of buildings, landscape,s and more.
Apple also has added other features like Deep Fusion, HDR3, Dolby Vision, and the LiDAR sensor but that is all mostly behind the scenes and works seamlessly without having to worry about anything.
These are some photos taken on the iPhone 12 Pro.
IOS 14
The latest version iOS 14 introduces a considerable amount of new features including home screen customization like widgets. Yes, Android has had widgets and a lot of other new features for a while, but iOS is slowly opening up to allow more customizations.
With widgets, I love the fact that I can stack them so I don't have to have multiple widgets just taking up entire home screens. The new App Library is also handy because now we don't have to have all of the apps on our home screen. Both my wife and I have been able to keep the most essential apps on a single home screen and the rest in the App Library. This has been a very long-awaited feature in my opinion.
Overall iOS 14 has been very great for us and the new features mostly complement the new iPhone 12 series.
BATTERY
The iPhone 12 and 12 Pro models have a 2,815mAh (milliamp hour) battery capacity. This is slightly smaller than last year's iPhone 11 Pro which had a 3,040mAh battery. According to Apple, this shouldn't be an issue because the new A14 processor is much more power-efficient while also providing better performance. This is all thanks to the new 5nm (nanometer) process used for the A14 processor.
On the iPhone 12 Pro, I have been able to average 6-7 hours of screen on time and still have some left at the end of the day. I have been going to bed with at least 20% battery life remaining after an average day of usage. I am not a heavy user. I play some games, have 3 email accounts set up with 2 enabled for push, use productivity applications such as Microsoft Teams and Excel often, have a bunch of social media apps that push notifications, multiple news apps with financial and multimedia apps. Then mix that in with some video and photo snaps of the kids and their creations while also listening to music synchronized to the phone from my own library.
When traveling, I use Google Maps or Waze while connected to Apple CarPlay so battery life isn't an issue there.
I don't have any complaints about charging as I plug it in overnight and when I get up in the morning it is always at 100% ready for the whole day again. Overall, I am satisfied with the battery life of the iPhone 12 Pro.
PERFORMANCE
As always, the latest A-series chip is one of the fastest chips they have ever made. The A14 lives up to that claim and is noticeable coming from the iPhone XS. Scrolling, swiping, opening apps, web browsing, GPS navigation, etc have all been snappy. I have not experienced any crashes, slowdowns, or lags.
Face ID seems just a tad bit faster but doesn't really make much of a difference in everyday use. Taking photos and videos on the iPhone 12 Pro is very quick. I have also noticed 4G speed improvements probably because of the new 5G capable modem.
I don't like to perform benchmarks because I don't think they are indicative of actual day-to-day performance. And plus, there are plenty of benchmark results available in other reviews out there.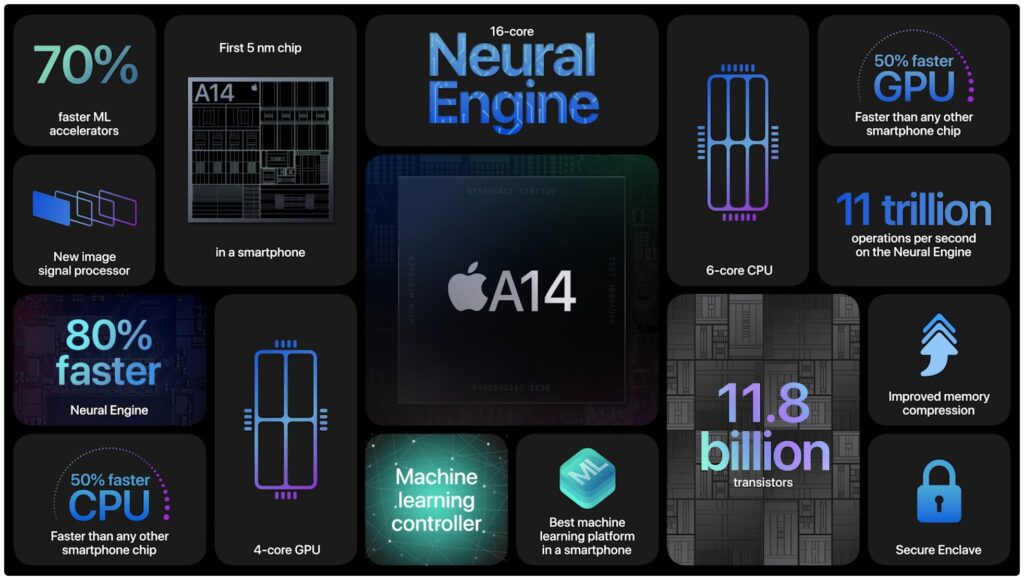 FINAL THOUGHTS
Apple released four phones this year, the smallest iPhone 12 Mini, medium-sized iPhone 12, and iPhone 12 Pro along with the largest of them all the iPhone 12 Pro Max. It can be difficult to pick the one you want because the prices vary by a lot between all of these phones.
My wife had always used smaller phones like the iPhone 4, iPhone 5s, and iPhone 6s until I had handed her my iPhone 8 Plus which she has used for the last two years. So the iPhone 12 was perfect for her needs as it was physically smaller than the iPhone 8 Plus, had enough power and the screen was still larger. The battery life has been better than the 8 Plus also.
For me, I upgraded from an iPhone XS so the obvious choice for me was the iPhone 12 Pro because it gives me a slightly larger display, faster processor, and larger base storage of 128GB. The battery life in my case has been great also as I have ended each day with at least 40-50% left.
As for the steep price of the iPhone 12's (especially when getting two), it wasn't as big of an issue since T-Mobile gave us excellent trade-in offers for our old phones. For my iPhone XS, the promotion with T-Mobile gave back $850 toward the purchase of the iPhone 12 Pro. For the iPhone 8 Plus, the promotion was $680 towards the purchase of the iPhone 12. So it all worked out well for us.
I would highly recommend searching for great deals out there from different carriers before buying an iPhone 12.