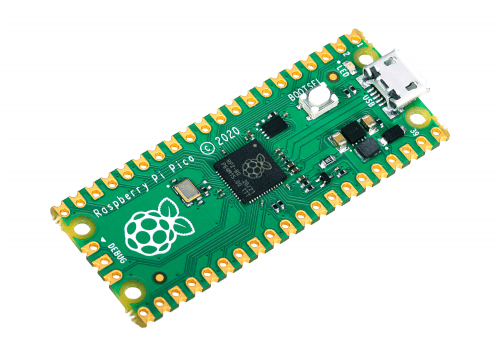 Today, the Raspberry Pi Foundation launched its own first silicon product called the Raspberry Pi Pico. Pico is built on a brand new chip called RP2040. And best of all, it costs just $4.
The Pico is smaller than the average Raspberry Pi board but is powerful enough to be able to run machine learning projects. The board has 2MB of flash memory, a clickable button, and a Micro USB Type B port.
From the looks of it, there is a lot of interest and hype for the Pico because of its size, capabilities, and price.
Here is the introductory video that was released.
The Raspberry Pi Pico is already available to order from approved sellers for $4.
Documentation
Documentation for the Raspberry Pi Pico board and the RP2040 microcontroller are available at the following links:
Source: Raspberry Pi