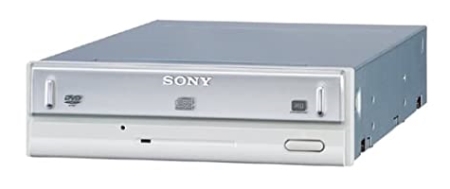 Cheap but Reliable!
Summary
This DVD Burner is a must have for your daily backup purposes.
Pros
Reliable, Worth every penny!
I initially bought this Sony DRU-510A DVD burner to backup my private DVD collections. But after I bought it I found out that I could not burn copyrighted DVD's. Well, I didn't return it then, just kept if for software, documents, and other backups. Now there's a software called DVD X Copy Platinum (no available anymore) and this baby burns everything, even copyrighted DVD's. A couple of months back, the court banned this software so, 321 Studios will no longer make/update this software. After lots and lots of searches, I found DVD Shrink which is totally free and copies anything. Now I use it to make my backups.
INSTALLATION
The installation caused no problems at all. The quick install guide tells you exactly what to do, like every other optical drive. The drive needs no special drivers. You can do just about anything with the Nero Burning Rom software which comes with the drive.
BURNING
As usual, I recorded several types of brand-name and non-brand discs. No problems occurred; the drive successfully detects and records most disk (Nero software). Also, recording of the discs of both formats was flawless at all speeds available.
READ SPEED
The read speed of all media types is controlled in the auto mode which is not always convenient. Sony allows a user to adjust the read speed with a special utility available on their support website. Overall, the read speed is as fast as other drives.
PHYSICAL CHARACTERISTICS
There is no much noise if the drive works with properly balanced disks, or not at the maximum speed. The system automatically sets the maximum speed checks for badly readable discs and video disks. The drive's speed can be adjusted with a special utility which can be found at Sony's support website.
VIBRATION IN CASE OF UNBALANCED CDS
The drive vibrated when it worked with such disc but it managed to finish its reading without errors and at high speed.
FINAL THOUGHTS
Sony offers a pretty good drive that delivers high speed and good recording quality on almost all modern optical media types without much noise. However, the drive has quite a lot of errors when burning ULTRA SPEED CD-RW's, but I hope this problem will be solved with a new firmware version.