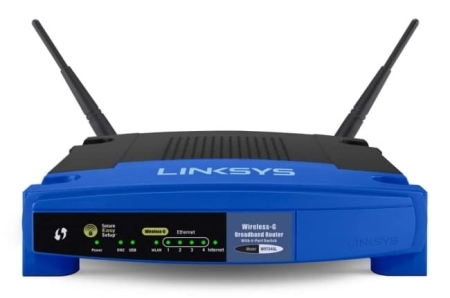 Wireless is the way to go...
Summary
Strong router that's worth every penny…
Pros
Fast, Not too expensive, Easy connections…
Cons
Setup program is kind of confusing…
My initial impressions were very good. It's a neat, good-looking product and the initial setup was ok – I had two PCs sharing a cable modem in about ten minutes. It's also very good value, particularly as it's quite feature-rich, offering a DHCP server and pretty decent firewall capabilities alongside its connection sharing capabilities.
However, when I tried to VPN into my company's network, it didn't work – I could connect but couldn't access the network. More puzzling, I couldn't see any machines on the LAN – I couldn't even ping my own system! This turned out to be due to personal firewall software that I was running – you may need to disable this or configure it to recognize a trusted network. Now I could see other machines on the LAN. VPN still didn't work, though. This required me to change the default range of the router-supplied IP addresses (192.168.2.0/255.255.255.0 instead of 192.168.1.0/255.255.255.0) so that there was no clash with the IP addresses on the company network and disable the personal firewall software altogether. Note that the router appears to act as a pretty effective firewall itself (I was seeing about ten probes a day from the SQL Slammer worm, for example, when I was connected directly to the cable modem but haven't seen one since going behind the router). These are, I believe, quite common issues so I wonder why Linksys doesn't provide a troubleshooting FAQ.
Anyway, I'm very pleased with it now that it's running correctly. The browser-based configuration is a breeze and the optional CD-based setup is even easier. Had Linksys included a FAQ in the box that solved my networking issues I would have given these five stars? It's worth noting that a more comprehensive manual than the one supplied on the CD is available from the Linksys website.