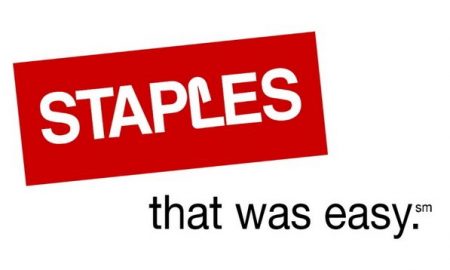 Shop at staples -- get all the tools you need to get the job done!
My company has been using staples.com online store for more than a year now for all our office supply needs. When it is time to re-order supplies. I am the one who has to go online and place the order using our company credit card. I first recommended this site to my company when I started working here (about two years ago).
My boss always used to go down to the staples store and buy the supplies before I got here, so after my idea, he was very pleased with me (although I did not get a bonus or raise for it). Now, every time we run out of supplies, I just go online and enter the item numbers from our previous orders and complete the purchase in just about five minutes. Plus we also get coupons and discounts as a reward for placing many orders.
DESIGN & FEATURES
Staples.com is designed so you can find and purchase all the supplies you want quickly and easily. All you have to do is find the items you want by searching for them or entering the item numbers. Then add the items you want to your shopping cart and checkout in just a few minutes. Sometimes they have specials like free shipping or discounted price and sometimes they send you to discount coupons for your next purchase.
As soon as you log on to this online store, you will notice five tabs (Products, Ink & Toner, Specials, My Account (easy reorder), & Customer Service) on the very top and four main columns underneath with the featured items under than on the whole page. The first column has a list of all the office supplies, the second column has a list of all the technology products, the third column has a list of all the furniture, and the fourth column shows you the specials. The Products tab is automatically selected so you will see the two main columns on the home page.
To shop: If you already have an account I suggest you log in before you start shopping; this will give you the option to reorder the supplies from your past orders. Now, if you are looking to purchase ink cartridges for your printer, you will have to click on the Ink & Toner tab from the top which will show you a page with all printer brands (manufacturers). Then you select your printer's brand from the list and a list of printers by that manufacturer will show on another page (organized by type). Then you have to find and select your printer by model number. All ink or toner cartridges compatible with that printer model will then be shown to you with the price and stock/delivery information. Then you have to enter the quantity of the item you want and click on the "Add to Cart" button from where you can checkout and complete the purchase.
You can also enter your coupon codes and discounts in your shopping cart before clicking on the "Begin Secure Checkout" link. If you are not logged in, you will be asked to provide your username and password or create a new account. Then you will be asked for shipping/billing addresses and payment information to complete the transaction.
EXPERIENCE
After more than a year of ordering from staples.com, I have not once had any problems with the delivery, damaged packages, site, or their customer service. It only takes me about ten minutes because this site is really easy to use and the products are easy to find are always in stock. I did not encounter any problems with the site's ability to perform its duties or any design flaws. I personally think the site is designed so most everyone can use it without much difficulty.
After I added the flowers I wanted to the shopping cart, all I had to do to complete the purchase was to click on the Begin Secure Checkout button. I then provided my billing, shipping, contact, and payment information and completed the transaction (I just use my login information after my first purchase). You can use most major credit cards like Visa, Master, Discover, and American Express cards.
After the purchase was completed, I received a confirmation email with detailed information about the products I had purchased shipment information. My orders always arrive on time as promised without any problems or damages.
FINAL THOUGHTS
Every time I visited the site for price or purchase needs, I always had a pleasant experience at staples.com and I did not have any problems before, during, or after making the purchase. The site allowed me to find what I was looking for quickly and easily and to complete the order without any problems. The prices are mostly lower than most retail stores and some online stores for office supplies. So I would highly recommend this online store to everyone for all their office supplies needs. Overall I had a pleasant experience with the staples.com and I hope the same for you.