Cooler Master Excalibur Cooling Fan
Our dual AMD Opteron ASUS KGPE-D16 motherboard with 3 NVIDIA GeForce GTX 550Ti video cards was producing a lot of heat inside the Cooler Master HAF 932 Advanced case which could not escape. We took a risk and placed our bet on the radical design of the Cooler Master Excalibur (R4-EXBB-20PK-R0) 120MM fan.
Four of these impressive looking fans were placed on the side panel of the computer case and set to maximum speed using the SunbeamTech RheoSmart 6 fan controller. The results were so impressive that we decided to share this quick review with the rest of the world. If you need to move a high volume of air quietly in your computer this just may be the ideal product for you! Why should you consider the Cooler Master Excalibur over other 120MM DC fans? Do the angled fan blades and honeycomb superstructure really cut down on noise?
PACKAGING
This particular 120MM fan comes in a clear plastic box. Inside, you will find the fan along with four black Rubber screws, four Metal screws, four Rubber pads and a 4-to-3 Pin adapter.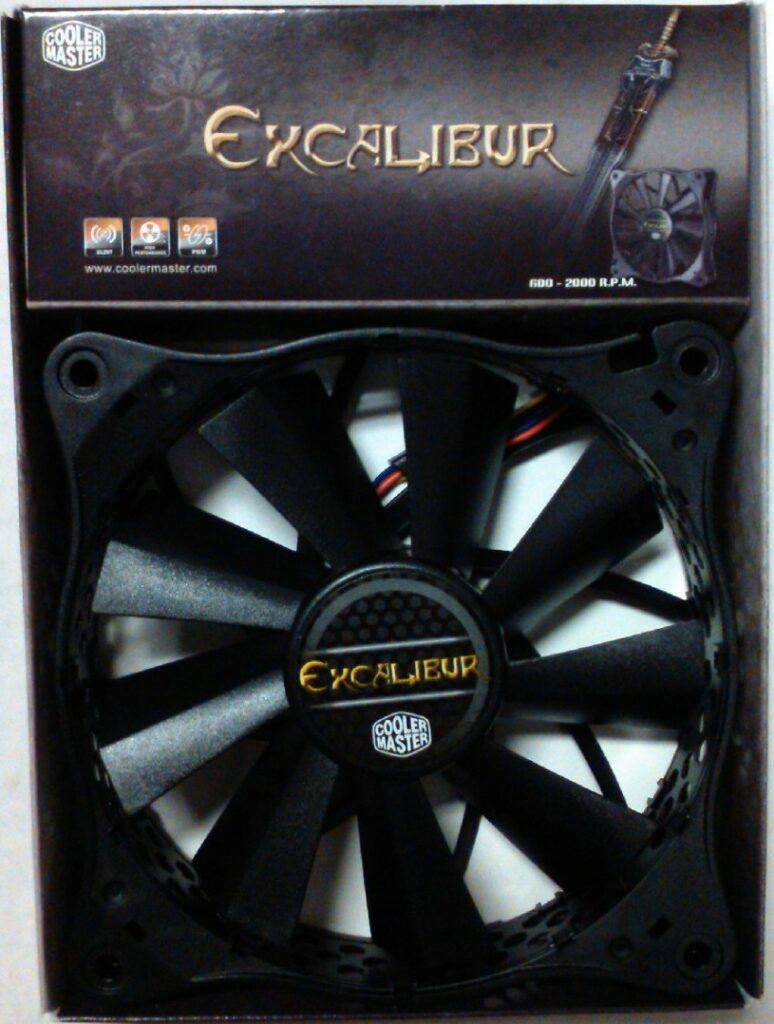 Right out of the box, you will see that this fan comes with a rather long 20″ 4 wire sleeved power cable to give you the flexibility needed to mount it in remote areas of your computer case.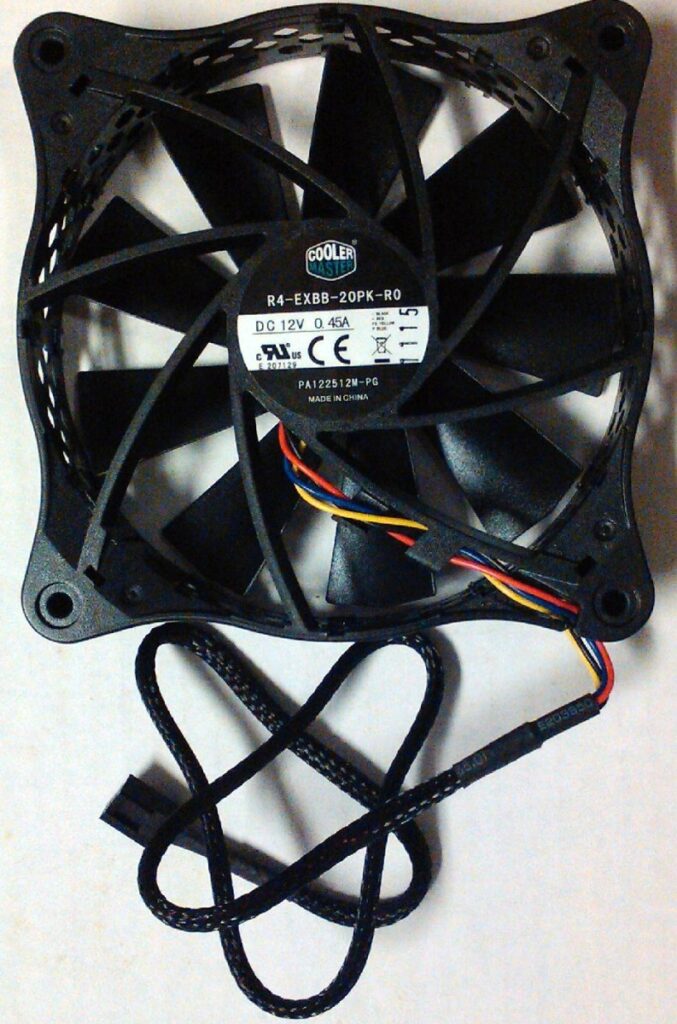 FEATURES
The frame of this fan is built using a plastic, honeycomb ventilation mesh that helps increase airflow while the fan is in low speed operation. For extra strength, a black metal rim is found on either side of this fan.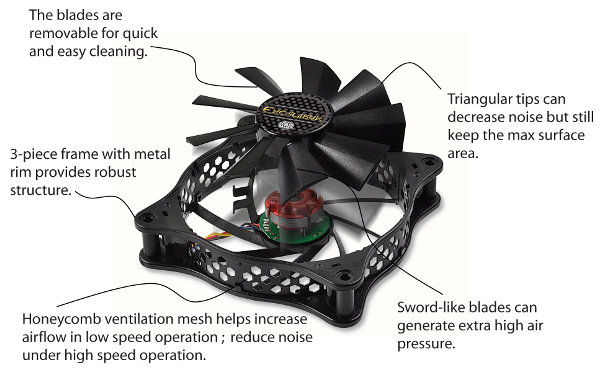 The sword-like blades with triangular tips are not just for looks. At full speed, this fan can generate an air pressure of 3.53 mmH2O at 2,000 RPM. Only the Blade Master 120MM (R4-BMBS-20PK-R0) can best this with a 3.9 mmH2O rating at 2,000 RPM. The high air pressure generated by these fans allows them to force needed air through the gaps of today's heatsink fins. The competitor's fans with lower air pressure waste a significant amount of energy fighting back draft from air that cannot pass through your AMD A8 APU processor heatsink.
The Excalibur is the first fan from Cooler Master to feature Barometric Ball Bearing (BBB) technology. BBB is a technology designed to maintain barometric pressure in the center of the fan. The benefits are longer life expectancy than traditional bearing fans. A major benefit is that fact that the blades can be removed for cleaning.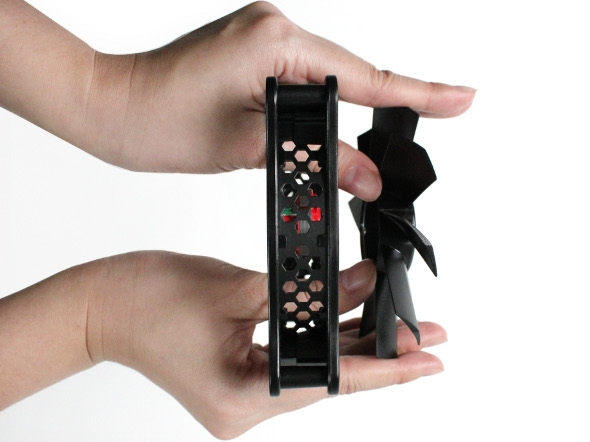 INSTALLATION
Cooler Master knows that case modders demand mounting flexibility. The Excalibur comes with all the accessories that you may need to get this fan up and operating on your Intel i7 processor rapidly. For example, special screws for mounting the fan on a metal backplane save you the time and hassle of locating them in the store.
The specialized 4 pin PWM connector on the Excalibur will connect to a standard 3 pin motherboard SYS_Fan port. Additionally, Cooler Master provides an ATX power supply plug adapter to connect this fan without having to use your motherboard at all. In the photo below, take note of the black mesh sleeve material covering the wiring of this fan. I was very glad to see this because it meant my computer case would retain its all black appearance.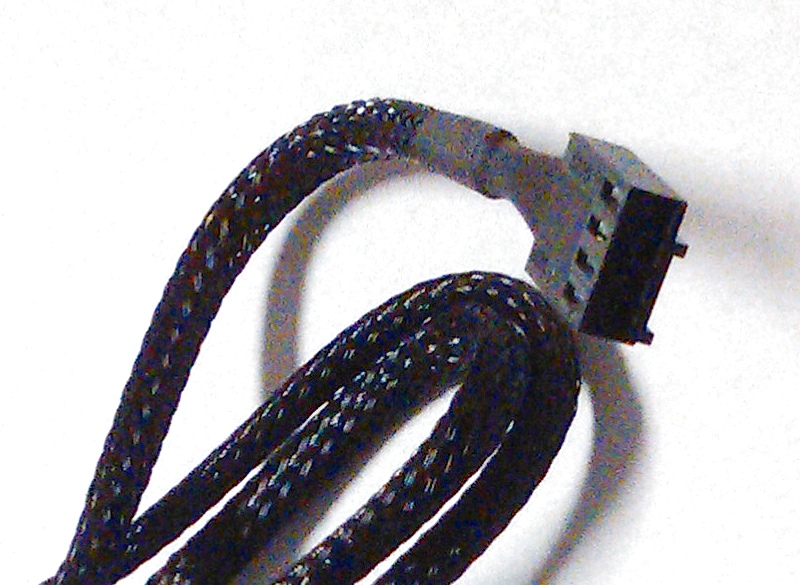 PERFORMANCE TESTING
The Cooler Master HAF 932 Advanced computer case comes with several large 230MM cooling fans but they spin at low RPM which affects their ability to circulate air. We purchased four of these 120MM computer fans to completely replace the 230MM fan on the side panel of the HAF 932 water cooling case.
The four, plated screws which came with this 120MM computer fan helped me rapidly install each one on the computer case side panel. In an effort to trick the ASUS KGPE-D16 motherboard into managing all four fans with PWM control, a SunBeamTech RheoSmart 6 Fan Controller was used to power them.
In the photo below, you will see all four Excalibur fans running in the Cooler Master HAF 932 Advanced computer case with the Rheosmart 6 Fan Controller mounted in the 5.25″ drive bay.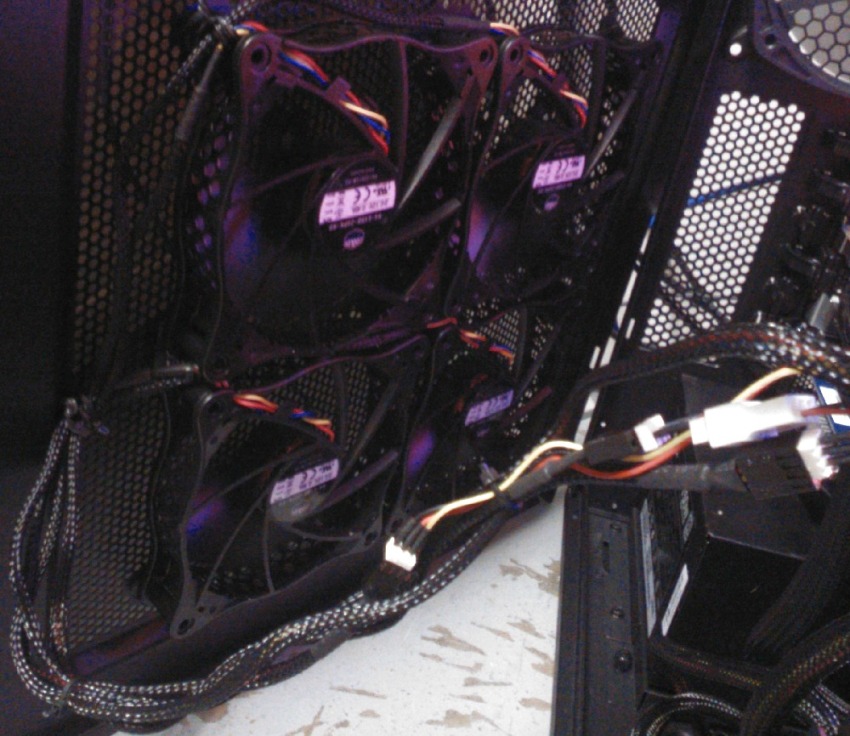 The following chart shows the dramatic drop in temperature seen inside the HAF 932 Advanced case after replacing the 230MM side panel fan with four Excalibur fans.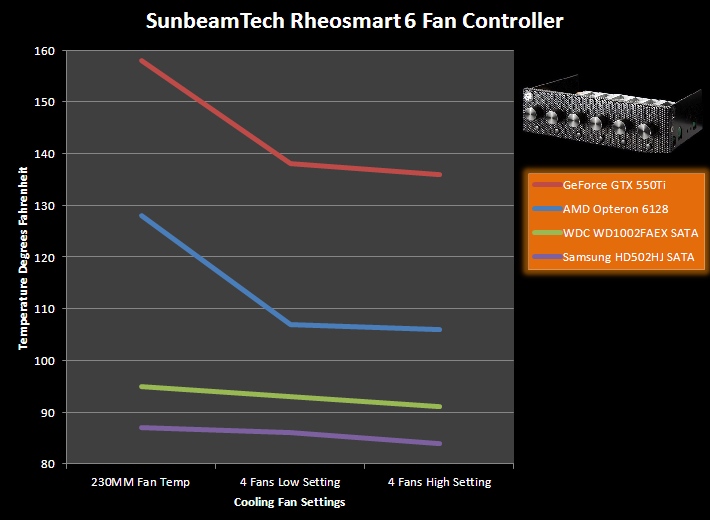 For the power enthusiast, the following photo shows the raw power consumption figures for this fan. Note the matte finish of the black paint on the frame.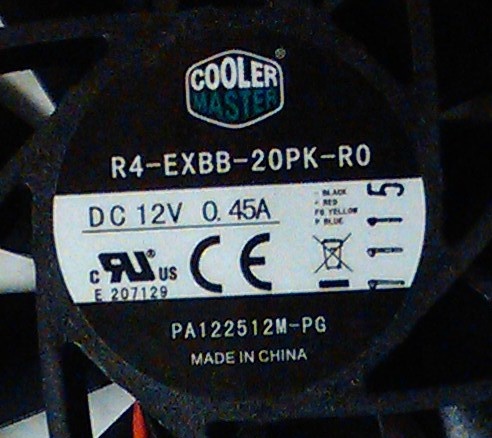 FINAL THOUGHTS
The Cooler Master Excalibur 120MM fan works as advertised and does it without making a high level of DB noise inside your computer case. Overall, this fan was quieter at full RPM and moved a lot more volume than the PWM fans on my AMD Opteron processors. The only problem we have with this specialized 120MM fan is its high $20 price tag, but this is the best 120MM fan I have seen after using over a dozen different models.
Summary
The Cooler Master Excalibur (R4-EXBB-20PK-R0) 120MM fan is a futuristic looking computer case fan that will deliver outstanding performance for many applications right out of the box!
Pros
4 pin PWM plug, high CFM and air pressure and comparatively Low DB noise.