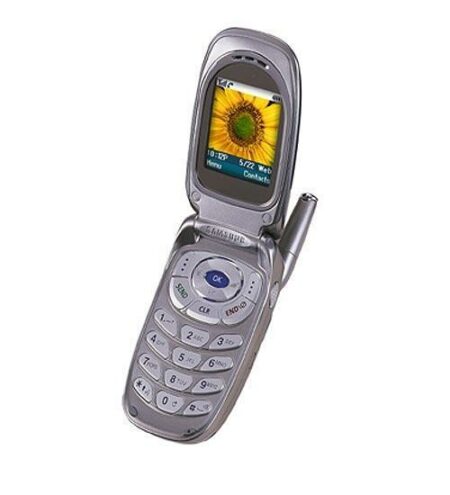 High quality compact phone...
Summary
One of the best phones I have owned…
Pros
Compact, light, and easy to use…
Cons
Sometimes message transmission is slower than usual…
Our wireless plan was about to expire this September so I decided to shop for new phones and plans. I looked around in many wireless stores but did not find the deal that I was looking for. In the end, I went to Costco Wholesale and looked around at the wireless booth there. I looked through the phones and plans they had and decided right away which one's I wanted.
The big day came and my contracts expired… I was a free man… for a while anyway. I went back to that wireless booth and purchased my new LG VX8100 and a Samsung A670 for my wife. The total for the two phones came out to be about $325, but since I signed up for a two-year agreement, I got this phone for $10 and mine for about $110 after the mail-in rebate.
OUR SERVICE PLAN
I decided upon the current Family Share Plan they had which offered 700 minutes at $69.99 for two lines (this was about $25 less than what I was paying before with the two different accounts). This plan also has free mobile to mobile (calls, SMS, pix, and flix). This required me to sign up for a new two-year contract with Verizon. This is not a problem as long as I get a good deal and a bunch of rebates on the phones.
PHONE AND FEATURES
The A670 is a digital cellular phone that operates on the CDMA system; it can handle digital and analog signals without any problems (sound quality with the digital signal is always better).
This phone is almost the same size as my old Samsung E105 but with a solid design. My wife was upgrading from my old Samsung N400 that I passed down to her when I got my E105. It is about 3.30 inches in length, 1.80 inches in width, and 0.90 inches in depth. It weighs about 3.80 ounces.
The newest feature of this phone is the camera that can capture videos and regular digital photos. It is text, pix (picture messages), and high-speed internet connectivity capable. It also has all of the regular features like an alarm, calendar, calculator, and more.
The keypad is nicely designed because all the keys or buttons are placed in the right place so you do not have to search for it. If you feel that a button performs a certain feature, you are probably right.
There are two full-color LCD (Liquid Crystal Display) screens. The main LCD is about 1.50 inches in length and 1.05 inches in width. Likewise, the external LCD is about 0.75 inches in length and 0.65 inches in width. The external LCD shows the time and another status on the top. The main LCD shows everything including whatever is on the external one. Both of these LCDs are back-lit (which can be adjusted) and offer very nice image quality.
You can take good quality pictures and videos with this phone. You can choose between three different resolutions for pictures which are high, medium, and low; you can also zoom in and out at all resolutions except the highest. Videos can be recorded but cannot be sent as a message; you can only set it as the wallpaper. The quality of the videos and pictures are good but not of the highest quality that can be printed and framed. The videos are not excellent but good enough for those Kodak Moments. You can use the camera button on the side of the phone to take self-portraits when the flip is closed.
One of the excellent features my wife and I both like the most is the Voice Dialing which works great once trained properly; this can be accessed by pressing and holding the * (star) key. The voice recognition is enhanced enough that it will recognize almost anyone's voice, but if you train it, the accuracy will be increased.
You can also browse the Internet with this phone via the built-in browser. You can check your account balance with just a few presses of a button. I did notice that it is much faster than all the other phones I have used before. My wife says that it is fast like my computer (DSL Connection), but she hardly ever uses it.
The menu structure of this phone is almost the same as my old E105 but is easier to navigate through without problems. If you have owned and used a cell phone before you will be able to navigate through the menu option of this phone with trouble.
There are some very easy shortcut buttons placed in the right places so you will not have a hard time using them when you need them. For instance, the volume control is on the right side of the phone which controls the master volume when the phone is not in use, but the voice volume when you are talking. The camera button on the other side allows you to take pictures and video with opening the flip also.
By pressing the # (pound) key, you can quickly switch the phone to vibrate mode and back to normal mode. This comes in handy when you do not have time to use the volume control to decrease the volume level of the phone.
SIGNAL AND QUALITY
I did notice that this phone has better reception and sound quality; the voice is very clear. There are some places where my wife's Samsung N400 – Sprint did not get reception and my Samsung E105 – T-Mobile barely acquired the weakest signal, but this A670 provides the clearest signal of them both. So far I have never had a dropped or poor quality call.
PACKAGE AND ACCESSORIES
The package has the Samsung A670, the 1100 mAH Li-Ion battery, the travel charger, and the manual pack. On top of this, I also got a cheap headset (wired), car charger, and leather pouch free; this was a gift from Costco Wholesale. Since my wife does not use a headset, the car charger, nor the leather pouch it is just sitting in under the bed somewhere.
BATTERY LIFE
This phone can give you about 2.90 hours (174 minutes) of talk-time when the battery is fully charged. This actually gives me just a little more than two hours of talk-time because like taking pictures and sending me text messages so that use up a lot of battery life. I would say that she can get over two hours of talk time if she just talked.
The standby time for this phone is 168 hours (about 7 days). My wife has never gotten to the point that she did not use my phone for seven days so I cannot say if that is the actual standby time or not. I mean if she did not use my phone for seven days, she would not need the phone at all. Nevertheless, this phone easily makes it through 2 to 3 days of normal use before needing to charge again.
EXPERIENCE
My wife has used this phone for about a month now and she is very satisfied with it. She says it is the second love of her life after me of course. This phone feels solid and reliable; it does not look and feel cheap like my older Samsung E105. This phone gives me longer talk and standby times. My wife always wanted to try out a camera phone because she had never used one before, so after finally giving it a try she likes it very much that I bought her this phone.
The signal strength of this phone is great compared to other older phones me and my wife have used in the past. I have noticed clear call quality and louder too. The menus are easy to navigate through without getting lost, but you always have the manual that explains everything but without much detail. If you really need detailed information I suggest researching on the Internet.
Yes, we have very competitive pricing plans and accept a variety of formats. Please contact us for more details.
Yes, you can. Just use the contact us form to send us a message and we will consider reviewing the product. It does depend on a few factors such as product availability, funding, and time.
Please provide as much of the following information as possible:
Manufacturer Name
Manufacturers Website
Product Name
Product Model / Serial Number
A link to the product itself
Unfortunately, we do not accept user reviews at this time. But feel free to voice your opinion in the comments section of recent articles.
We do, however, have plans to implement this feature in the future.
Yes, please contact us for more details.
Please note that we test and review all products fairly and will not change our review and rating of products.
No, we do NOT sell anything on BayReviews. And we will never sell anything on BayReviews. We do, however, display ads that may direct you to other sites that probably do want to sell to you.
We buy products we review because we review what we own first.
We do, however, sometimes receive review samples but we still test and review everything fairly. When a review sample is provided by a partner, they cannot dictate how the review will turn out.
Our review and ratings are always based on our testing and experiences with the products.
All reviews on BayReviews are written by the editor-in-chief and our very knowledgeable staff writers and editors.
FINAL THOUGHTS
The Samsung A670 cellular phone is one of the best phones my wife and I have used so far which has some cool features also. If your wireless contract is expiring or if you are just looking to upgrade your current phone, I would highly recommend this A670 from Samsung.