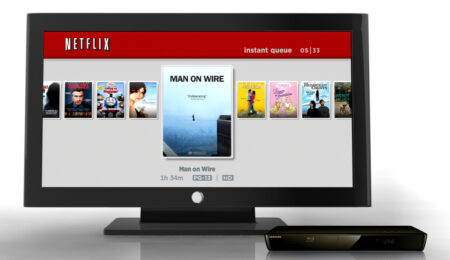 Netflix today launched its long-awaited streaming-only plan. I know a lot of people are saying, about time or finally because a lot of us really didn't need the DVDs in the mail right? Well, I still have my $13.99 2 DVD and unlimited streaming plan (no longer offered). But for people with iPhone's, iPad's or who just want to watch movies and TV shows online are now in luck. But with this, Netflix is increasing the prices of other plans too.
First of all, this new plan is for the US market only. The new streaming-only plan will cost $7.99 a month while other plans (streaming and DVD) will get an increase in price. The unlimited plan with 1 DVD out at a time will now cost $9.99 (from $8.99), 2 DVD's out at a time will cost $14.99 (from $13.99), 3 DVD's out at a time will cost $19.99 (from $16.99), 4 DVD's out at a time will cost $27.99 (from $23.99) and so on. These price changes will take effect immediately for all new members and starting January, will also apply to existing members (time to switch plans?).
I hope that this price increase will not set a trend and happen more often than not. While some of these prices are still better than that of Blockbuster, however, the plans with more DVD's by mail may end up costing more. So from all this, it seems that Netflix is trying to discourage members from renting DVDs by mail and encouraging it's online streaming more and more. What do you think? Which plans do you have and are you planning to keep them or change before the price changes take effect for existing customers? Let us know below in the comments.