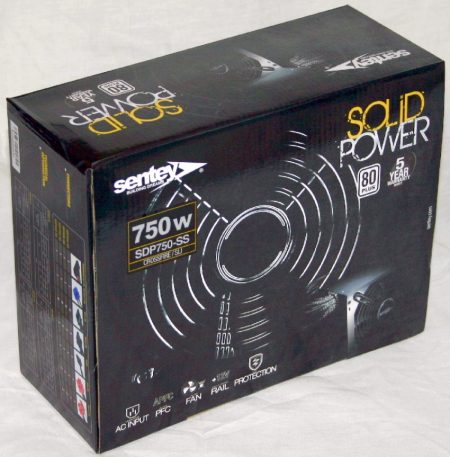 Save on Your Electric Bill With the Sentey 750 Watt SDP750-SS!
Summary
The Sentey SDP750-SS 750w Power Supply offers many features that should make it the first choice of anyone seeking a highly efficient power source for their average desktop computer.
Pros
Massive 140MM Silent Cooling Fan and 80 Plus Certified.
Cons
Lacks modular power connector option.
The power supply is the heart of your computer system and an AMD A8-3850 motherboard deserves a PSU that will protect it from voltage spikes or other irregularities. The Sentey SDP750-SS 750w Power Supply is different from many other models on the market today because of its unique voltage protection features.
In this review, we will examine these features and even test the power supply with a 602-watt load! Why does the Sentey SDP750-SS 750Watt power supply offer more value than larger 80 Plus Certified units? What type of power protection mechanisms does the Sentey SDP750-SS offer my computer?
IN THE BOX
The 750 Watt Solid Power Supply comes in a large attractive black box that is sealed tight with a thick outer wrap of plastic. Honestly, it is one of the most attractive packages I have ever seen for a power supply because the box has a very stylistic appearance that fits in with the theme of many modern computer video games.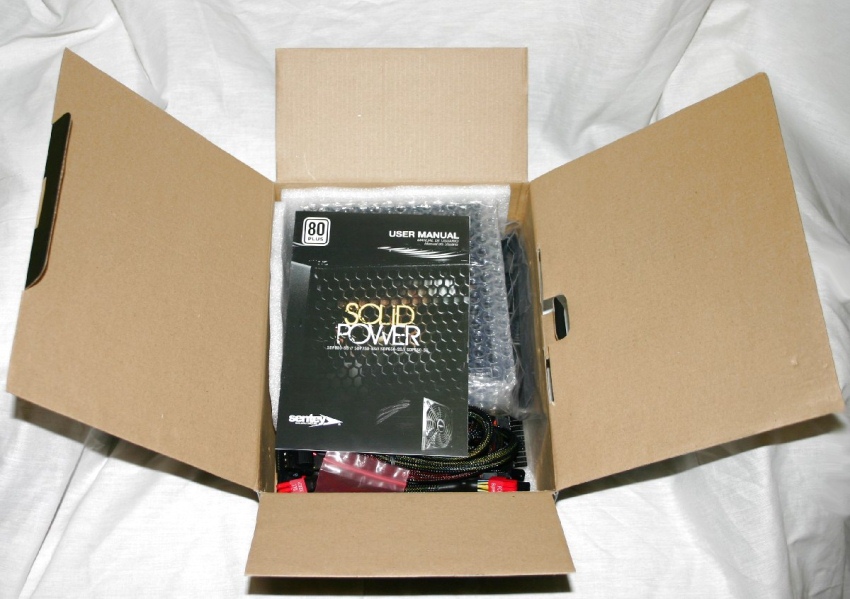 The SDP750-SS comes with all the essentials you will need to get your computer running quickly. In addition to fully bubble-wrapped PSU, the box contains a long power cord, full-color instruction manual, and even four little screws in a plastic bag!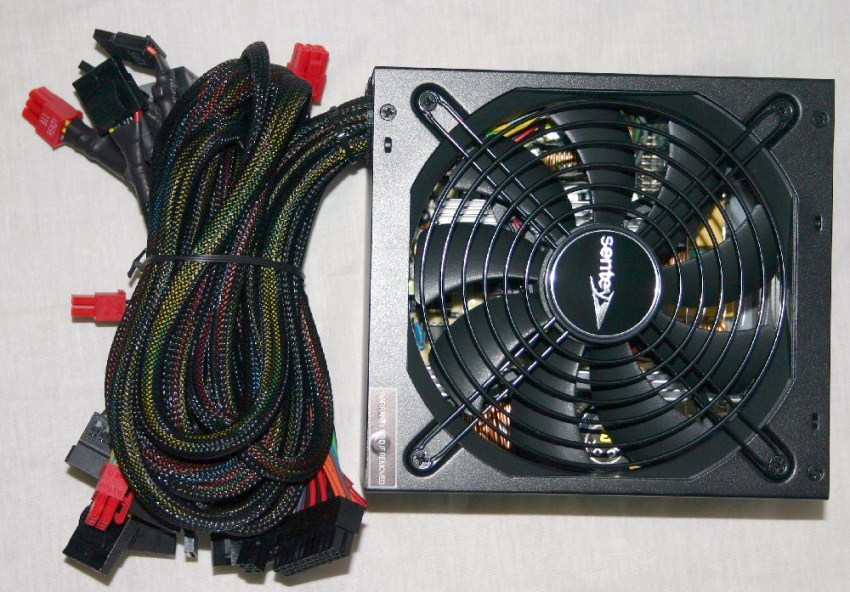 The build quality and construction materials in this power supply are very good. The case itself is made of thick solid metal with a thick matte black paint which is quite strong and has tremendous rigidity. The rear of the case has a custom honeycomb, a meshed grill that keeps dust from getting in and looks great. Inside the case, you can see that each of the power leads running out has black heat shrink tubing applied to protect the wiring from any stray electrical shock that may occur.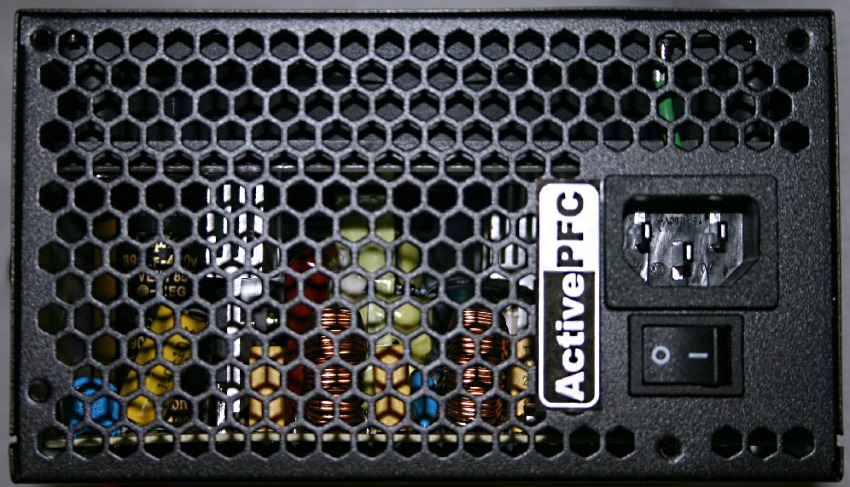 POWER PROTECTION
With the Sentey SDP750-SS 750 Watt Power Supply, you are not just buying a part for your desktop computer but rather the first line of defense against voltage spikes and other power fluctuations that might harm your expensive equipment. Sentey SOLID POWER PSU is designed with a Hybrid LLC Resonant topology to ensure maximum performance and stability, even when used in high-demand systems with microprocessors and next-generation graphics boards. This model offers the following features: Over voltage protection, under-voltage protection, overpower protection, and short circuit protection. In the event of a power surge or other voltage problem, the power turns off automatically to prevent damage to your system.
The AC inlet board features the first state of transient filtering protection.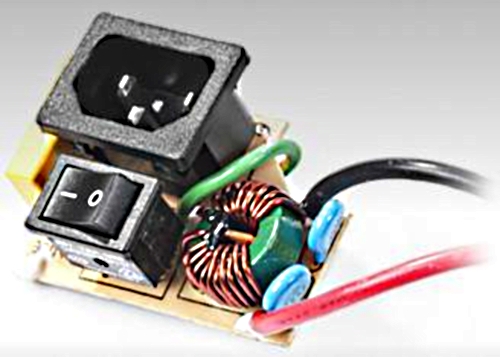 A second-stage of filtering comes from the ferrite core inductor and large X capacitor on the circuit board of this Sentey power supply.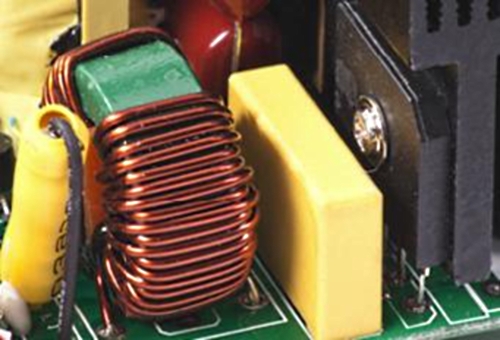 INSTRUCTION MANUAL
The instruction manual for the SDP750-SS PSU tips the scales at 8 pages long. It covers multiple languages across every page with full-color photos of power supply components and even detailed efficiency charts. The connectors' page includes color photos of each cable end and a length comparison that includes the millimeter lengths of each wire plug. Remember, this power supply will save you power compared to other manufacturers! The manual is printed on glossy paper with rich vibrant color that is actually nice to have laying on a desk.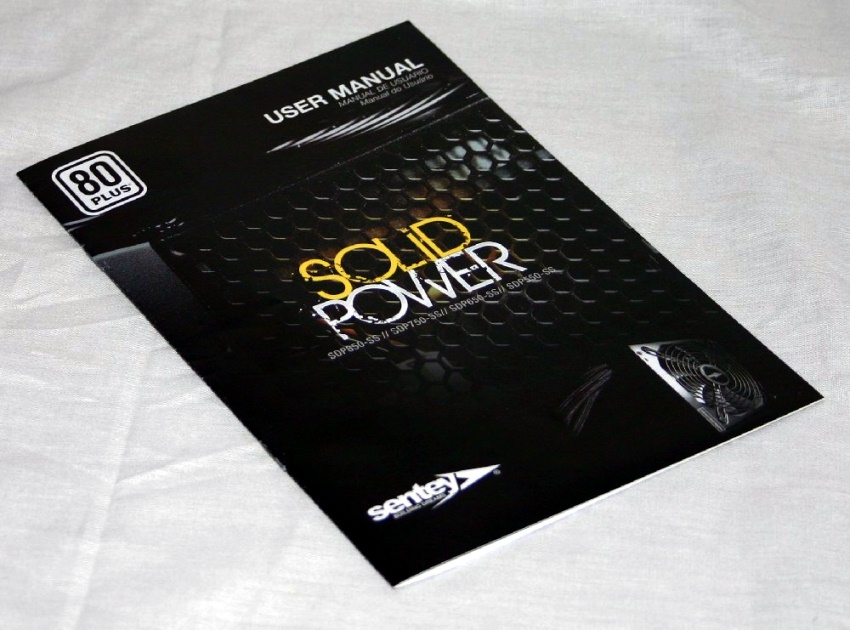 A single +12V 63 amp rail provides stability and ease of use for getting the most out of your PSU.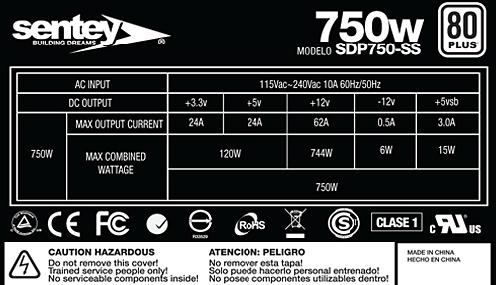 POWER AND MOTHERBOARD PLUGS
The first thing you will notice about the cables is that they are all covered with a special nylon mesh that masks the multi-colored wires underneath. First and foremost, there are 6 Pin PCI-E connectors & 6 +2 Pin to satisfy the requirements of high-performance graphics cards. This PSU supports both ATI CrossFire and NVIDIA SLI video cards. 8 SATA 5 pin connectors allow you to run multiple hard drives or SSD devices at once.
PERFORMANCE COMPARISONS
Gauging the performance of a power supply in a real-world setting is important in evaluating whether it is something that can be useful to a gamer wishing to use an NVIDIA GeForce GTX 590 video card. Many factors can come into play that will affect the performance of a given power supply. First and most notably will be the load you wish to exert on the switching power supply. The efficiency to the power curve for most modern 80 Plus Certified power supplies starts of rather low at 20% load and steadily increases to as high as 85% when you placed a 60% load on the unit.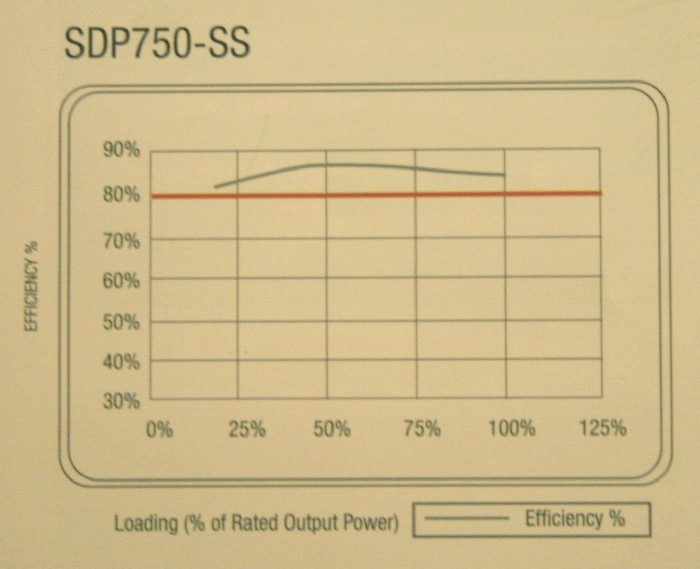 Smaller Output Yields More Value To The Home Gaming System!
Contrary to popular opinion, you should avoid purchasing a power supply that outputs more power than your computer needs. Looking at the graph, you will see the ideal range is 50 to 75% load. Outside of these power draw zones, your modern power supply is not going to be as efficient as it could be.
Evaluation Of Power Consumption Against A Server Grade Power Supply
The best way to test a computer power supply is by comparing the wattage consumption in an energy-demanding computer. First, we had to get some comparison wattage figures from another 80 Plus Certified power supply. A 1,000 watt 80 Plus PSU was used which in the past was shown to have superior efficiency compared to weaker models on the market. The peak power pulled by the server-grade PSU was 642 watts with both AMD Opteron 6128 2.0Ghz Socket G34 processor cores fully utilized and the three PCIe graphics cards dedicated to PrimeGrid applications.
Next, the Sentey Solid Power 750 was plugged into the computer. Even after 24 hours of constant processing, the Kill A Watt P4400 meter only reported a maximum power draw of 605 watts. I was very impressed with this figure since it shows that even at close to peak capacity; the power supply could beat out a competitor with better efficiency.
FINAL THOUGHTS
Conserving power and reducing your electric bill is what the Sentey Solid Power series is all about. Loaded with numerous power connectors for your SATA hard drives and PCI-e video cards, the Sentey SDP750-SS 750 Watt power supply is a great choice for starting a high-end Intel or AMD gaming computer system. For peace of mind, the power supply is offered with a long 5-year warranty.
My only real concern with this power supply is its lack of modular connections. For those seeking a non-cluttered computer case, the extra cables on this product will pose quite a hurdle to hide from prying eyes. Sentey does offer a complete line of power supplies with modular connectors called Golden Steel Power. You can find the Sentey SDP750-SS 750 Watt power supply at many online retailers right now for as little as $89.99.