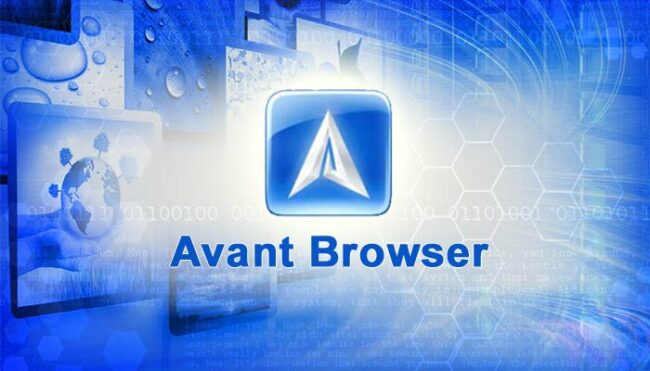 Makes Internet Explorer Adventurous!
Summary
The best browser I found from the crowd of hopeless browsers!
Pros
Tabbed browser that is Internet Explorer based…
Cons
Sometimes it is a bit slow…
What is Avant Browser you ask? Avant Browser is a custom web browser application that is a standalone application designed to expand services provided by Microsoft Internet Explorer. In other words, it uses the internet explorer as the base application and improves and adds on it. I cannot remember how I stumbled upon this browser but I am glad I did.
THE USER INTERFACE AND MAJOR FEATURES
The Graphical User Interface (GUI) of Avant Browser looks and even feels similar to Microsoft's Internet Explorer. That is because Avant Browser uses Internet Explorer as its base.
How does Avant Browser improve your web surfing experience?
The first and most helpful feature that interested me was its ability to open web pages in different "Tabs." When Avant Browser is launched you only see one tab on your Windows taskbar (the gray bar on the bottom of your screen) and it stays that way all the time. You can even turn that off and have it only show up as a tray icon (icons in the lower-left corner of the taskbar). Unlike Microsoft Internet Explorer, Avant Browser opens each web page/site in different tabs inside the program, so you will not clutter up the taskbar. These tabs are on a toolbar strip which is called "Window Tasks" inside the browser.
Another feature that I like about the Avant Browser is its ability to use Internet Explorer's favorites, so you do not have to bookmark all over again. The bookmarks can be managed through a link in the favorites menu that calls Internet Explorer's "Favorites Organizer." There is an additional feature "Groups" that allows one to bookmark multiple web pages as a group or category. It is almost like putting bookmarks in folders. Another feature called "Feeds" is like favorites and groups, but it already comes built-in with many helpful bookmarks and one can even add to it.
The Tools menu allows one to easily turn on and off several web browser plug-ins and tools such as Videos, Sounds, Java Scripts, ActiveX, Pictures, and many more. Avant Browser comes built-in with popup and ad blocker utilities. This is handy and a plus because one does not have to get these utilities separately. The popup blocker does its job very efficiently and stops all popup windows unless a user desires it. The ad blocker is like the popup blocker and stops all ads from popping up.
Avant Browser also supports skinning; you can make is look the way you like it. You can easily download new skins from Avant Browsers' official website (avantbrowser.com).
This browser has support for all languages that Internet Explorer supports. There is also a built-in "Translation" feature that I like a lot. It allows one to translate a web page from various languages to English or vice versa using google's (google.com) translation codes.
Another feature that makes Avant Browser one of the best in its ability to use "URL Alias." URL Aliases allow you to type some combination of characters in the address bar and this browser will automatically navigate to the appropriate web page. One can easily manage URL Aliases in the "Avant Browser Options" window.
BEST OF ALL
One of the best things about the Avant Browser is the fact that it is FREE. This browser has no spyware or adware hidden within the deepest levels of the software. There is a built-in "Integrated Search Engine," which uses Google to produce results. This is very useful because I use google.com a lot for all my online searches.
SYSTEM REQUIREMENTS
A user will need a Pentium 166 PC or higher, 16 MB RAM, or more. The operating system should be Windows 95, Windows NT, Windows 98, Windows 2000, Windows ME, or Windows XP. For Windows 95 systems, IE 5.5 or higher version should be installed. For Windows NT systems, Service Pack 6 and IE 5.5 should be installed, and IE 6.0 is recommended.
For ideal performance: a user should have at least Windows 98 and Internet Explorer 6.0 installed, and Windows 2000 installed if at all possible.
Yes, we have very competitive pricing plans and accept a variety of formats. Please contact us for more details.
Yes, you can. Just use the contact us form to send us a message and we will consider reviewing the product. It does depend on a few factors such as product availability, funding, and time.
Please provide as much of the following information as possible:
Manufacturer Name
Manufacturers Website
Product Name
Product Model / Serial Number
A link to the product itself
Unfortunately, we do not accept user reviews at this time. But feel free to voice your opinion in the comments section of recent articles.
We do, however, have plans to implement this feature in the future.
Yes, please contact us for more details.
Please note that we test and review all products fairly and will not change our review and rating of products.
No, we do NOT sell anything on BayReviews. And we will never sell anything on BayReviews. We do, however, display ads that may direct you to other sites that probably do want to sell to you.
We buy products we review because we review what we own first.
We do, however, sometimes receive review samples but we still test and review everything fairly. When a review sample is provided by a partner, they cannot dictate how the review will turn out.
Our review and ratings are always based on our testing and experiences with the products.
All reviews on BayReviews are written by the editor-in-chief and our very knowledgeable staff writers and editors.
TESTED SYSTEM
| CPU | RAM | OS | Browser |
| --- | --- | --- | --- |
| Intel Pentium II 333 | 64 MB | Microsoft Windows NT SP6 | Internet Explorer 4.01 |
| Intel Celeron 500 | 128 MB | Microsoft Windows 98 | Internet Explorer 5 |
| AMD K6 400 | 64 MB | Microsoft Windows 95 | Internet Explorer 5.5 |
| Intel Celeron 1.7G | 128 MB | Microsoft Windows 2000 | Internet Explorer 5.5 |
| AMD K7 800 | 256 MB | Microsoft Windows XP | Internet Explorer 6 |
| Intel Pentium 4 2.4G | 512 MB | Microsoft Windows XP SP1 | Internet Explorer 6 SP1 |
EXPERIENCE
I have been using Avant Browser for almost two years now and I have loved every second of it. Over time, the people who wrote this software came up with updates and upgrades which helped improve the usability and reliability of this browser. I prefer to use the Avant Browser instead of just Internet Explorer because it has even more useful features that Internet Explorer just does not have by itself. I have gotten used to this browser now and I do not think I will be able to go back to just Internet Explorer.
A good thing about this browser is when I try to browse an FTP (File Transfer Protocol) site; it does not lock up for a while as Internet Explorer does. It locks up for about a second and then goes back to the normal process. Another nice little feature I like about this browser is when you want to close a tab/page, you do not have to go all the up to the "X" button to do it, all you do is double click the tab itself and boom it's gone.
FINAL THOUGHTS
I would like to take this time and personally recommend this amazing internet browser that will change the way you surf the web forever. Even if you have a browser already have a browser that you think is the best for you, I would still suggest that you at least download the latest version of Avant Browser and give it a try; who knows, maybe it will become your best browser ever.
Note: Some statements in this review may relate to the ones on the manufacturer's official website.