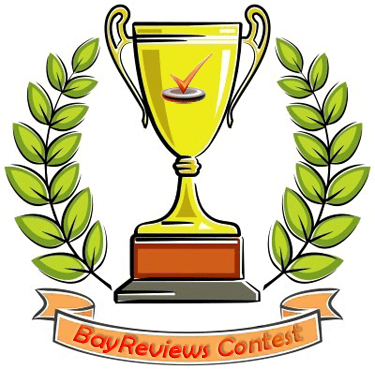 It is time for our second contest. Three lucky winners will be able to walk away with either a SilverStone DS221 2.5″ HDD Enclosure, a set of 3 Coolink SWiF2 series cooling fans, or a Titan TTC-G9TZ Notebook Cooler. This contest starts on April 10th, 2010, and will end on May 10th, 2010 at 5 PM PST. Winners announced, keep reading…
CONTEST HAS ENDED!
CONGRATULATIONS TO THE LUCKY WINNERS
Arun Venkatesan
Kenneth Thalheim
Clayton Chabannes
---
Please read everything (including the terms and conditions below) before entering!
HOW TO ENTER?
Since we want to promote BayReviews and spread the word, simply follow all few simple steps below to enter (all steps are required for a successful entry) :
Become our fan on Facebook – BayReviews on Facebook
Comment on any one of our posts and write on our wall.

Maybe something like "I want to win the Cooling and Enclosure contest on BayReviews.com!"

Comment at the bottom of this page with your name, email, and Facebook name (if different)!

You will not receive a confirmation for your entry.
Note: All three of the steps are required for a successful entry into the contest.
— That's It! —
---
HOW TO COMMENT ON THIS PAGE?
Just click on "Write comment" at the bottom of this page. Make sure to include your name, email address, and Facebook name (if different) in the comment. To protect your privacy, we will not publish any comments related to this contest.
TERMS AND CONDITIONS
Only one (1) entry per person, please.
This contest is only open to residents of the United States and Canada.
All three contest entry steps are required for a successful entry.
Only one (1) prize per winner.
The first-place winner will have the first pick from the prizes, then the second and third place will get what remains.
Prizes will be shipped (at no cost to the winner) once the winner has been notified and we have the shipping information.
Winners will be notified the day after (May 11th, 2010) via email only (if you don't receive an email please assume you have not won).
We may change the terms and conditions of this contest at any time without prior notice.
Don't hesitate to ask if you have any doubts or questions (Contact Us).
All decisions are/will be final – no exceptions.
THE PRIZES
We will have three winners and these are the prizes in not particular order.