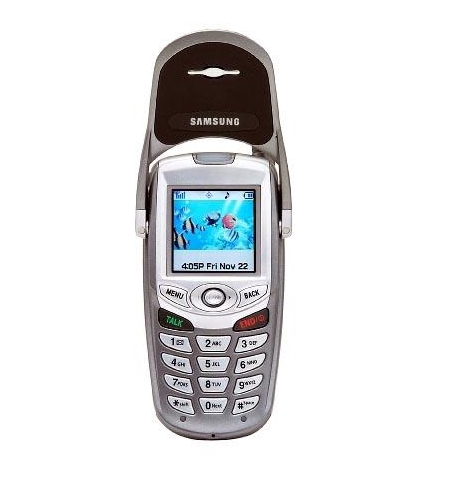 Samsung N400 For Sprint - OK Phone
Summary
This is a great phone if you love technology.
Pros
Great color screen, and speaker phone.
Cons
Freezes once in a while, not many new features.
I bought this Samsung SPH-N400 cell phone because I had an older model of this same phone and I wanted the color screen. I just had to try this one out. I have been using this phone for about eight months and I think that they can still improve on it to make it more solid.
Okay, since I am a bit of a technological freak I will try out any new item that comes out. I waited about three months after this phone came out to purchase it and when I did, I was a bit disappointed. After looking at all the features and clarity of sound, it is no better than its previous models. Sometimes I think that I would have been better off with the older model that I used to have. There are barely any new features. Almost 95% of the features already existed in the previous model. The only feature I did not have in the older model was the speakerphone; that's about it.
I use this phone every day and I charge it every day, so I hardly ever get a chance to see how long the battery lasts, but last month during my sister's wedding I was so busy that I didn't have time to plug it into the charger. And to my surprise, the battery life is very good. It lasted me a little more than two days without charging. I was very happy with that.
Now the new full-color screen and the ability to download ring tones and graphics are the only cool features that I like on this phone. Other than that, everything else is the same, but they made it look different. It is basically the same phone with the same features but more extra stuff to keep you busy for a while until you are done playing with it.
EXPERIENCE
Now since most of the phones are free after mail-in rebates, there is only one major catch that I came across: the one or a two-year service plan contract. Sprint also gives you an option when choosing a service plan to not sign a contract, but then you will have to pay $10 extra per month with your phone bill. I signed up for a two-year contract and got PCS-to-PCS Unlimited Minutes FREE of charge. I did this because I have a three-year warranty with Circuit City for this phone and if anything goes wrong (or let's just say I don't like this phone anymore) I can exchange it for another one and renew my warranty for another three years. I am fully covered with the two-year contract because I do not have to switch the service plan (and warranty) when I switch phones.
FINAL THOUGHTS
Well if you are like me and have the need to try out the latest technology then go for it and try it for yourself, but if you want something with more new features then buy something else because this is the same old thing. The good thing is that the price dropped down to $0 after the mail-in rebate now.