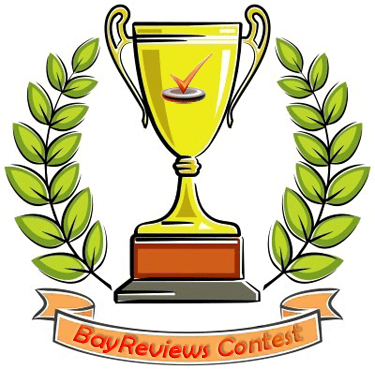 It is time for our third contest. We will pick three (3) lucky winners who will be able to walk away with either a Startech USB 3.0 PCIe Controller Card, a Sunbeam Tech Airbox USB 3.0 Enclosureor an Evercool Transformer 4 CPU Cooler. This contest starts on July 21st, 2010, and will end on August 21st, 2010 at 5 PM (pacific time).
CONTEST HAS ENDED!
CONGRATULATIONS TO THE LUCKY WINNERS
David Buckman
Jacob Stack
Ryan Perry
---
Please read everything (including the terms and conditions below) before entering!
HOW TO ENTER?
We always want to promote BayReviews and spread the word, so simply follow the steps below to enter (the first three steps are required for a successful entry) :
Join us on Facebook – BayReviews on Facebook (existing friends must complete step 4).
Comment on any one of our posts or write on our wall.

Maybe "I want to win the USB 3.0 and CPU Cooler Contest on BayReviews.com!"

Comment on THIS page with your name, email, and Facebook name (if different)!

You will not receive a confirmation for your entry.

Optional: Follow BayReviews on Twitter (required for existing friends).
Note : First three of the steps are required for a successful entry into the contest.
— That's It! —
---
HOW TO COMMENT ON THIS PAGE?
Just click on "Add New" at the bottom of this page (where it says Write Comment). Make sure to include your name, email address, and Facebook name (if different) in the comment. To protect your privacy, we will not publish any comments related to this contest.
TERMS AND CONDITIONS
Only one (1) entry per person (multiple entries do not increase odds of winning).
This contest is only open to residents of the United States and Canada.
The first three (3) contest entry steps are required for a successful entry.
Existing Facebook friends can also enter into the contest (you just have to follow us on Twitter also).
Only one (1) prize per winner.
The first-place winner will have the first pick from the prizes, then the second and third place will get what remains.
Prizes will be shipped (at no cost to the winner) once the winner has been notified and we have the shipping information.
Winners will be notified the day after (April 21st, 2010) via email only (if you don't receive an email please assume you have not won).
We reserve the right to change the terms, conditions, and prizes of this contest at any time without any notice.
Don't hesitate to ask if you have any doubts or questions (

Contact U

s).
All decisions are/will be final – no exceptions!
THE PRIZES
We will have three winners and these are the prizes in not particular order.