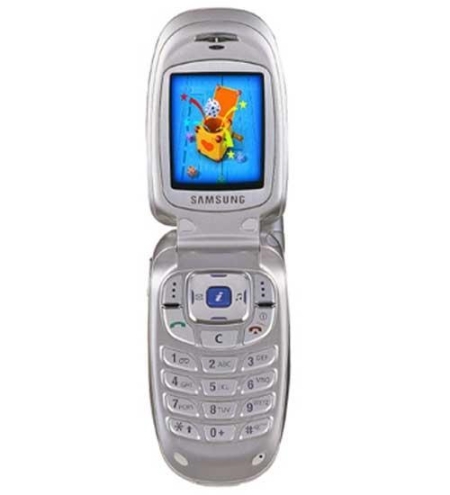 High quality compact phone...
Summary
Two Thumbs Up to This Phone!
Pros
Color quality is good, easy navigation through menus.
Cons
WAP is hard to navigate through, and volume cannot go very high.
This is a great little phone (the Samsung SGH-E105) I got, especially considering it was $149. I wasn't expecting much out of a cheap phone but I was pleased with what I got. I used T-Mobile as my service provider.
FEATURES
It's very small and lightweight and using this phone I've had the best reception inside or outside that I've ever had. I used to get dropped calls in my building at work but with this phone, I've never had a dropped call.
This phone has a lot of features that I like, including the aim of software (it's just like using aim on a computer), you can also download ringtones, wallpapers, games, etc… The graphics are pretty good also. The charging time is awesome; I usually charge it every night, just in case but it doesn't always need it. It takes between an hour to two hours to charge, which is a lot less than other phones I've had before.
I also like the Infrared port. I downloaded ringtones from a different site and used my laptops Infrared port with the phone to transfer the tones. You can also use this to backup your phone numbers or text messages. I used the software called EasyGrep (not sure of the name). I download it from Samsung's website after some hardcore searches.
The one-button text message feature is really helpful when you are in the need to send a quick message. Replying to the message is also easy. Just three buttons and I can write a reply to a message. One feature that I use every day is the built-in alarm feature. I usually wake up early every day and this alarm feature helps a lot. It is always on time and hasn't disappointed me yet. I have been using this feature for about a year now and I like it better than my radio alarm clock.
SOME CONS
The only thing the phone should have had that it doesn't is a camera, but there is a near-identical model (can't think of the model # though) that does have one. If you don't care about the camera then this phone is great!
The ringtones that come with the phone are crappy; they don't have any usual ones, but when I used the EasyGrep software it came with some usual tones. I also downloaded some ringtones from 3gupload.com. The memory for ringtones is short so the tones of people singing do not last long, but the regular poly-tones are manageable. If you download from other sites it turns out kind of bad when they play on your phone. The volume will not go too high. Sometimes I have a hard time hearing the phone ring when I am at work. That really is all I can think of that's bad about the phone.
The WAP browser is slow at times and you can get lost while navigating. I gave up using WAP when I found another website to download ringtones from.
FINAL THOUGHTS
Overall, I like the phone a lot and would recommend it to anyone, but the only problem is that they discontinued this model. T-Mobile does not even have it on their website anymore. I called them and they said that it is an old model and they do not support it anymore. So I would suggest getting the next model up of this phone. My philosophy is that Samsung will never let you down.