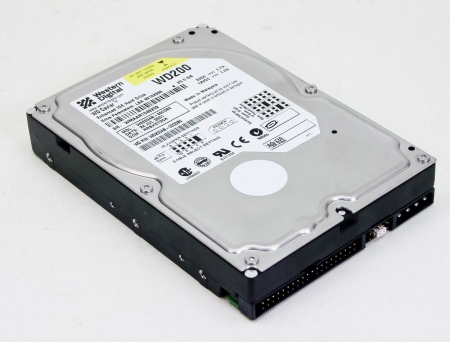 A lot of space to roam around in...
Summary
A good 20GB hard drive for less…
Pros
A quality, fast and quiet drive.
This was an upgrade to my 15 GB drive that came with my Compaq computer.
INSTALLATION
I had no trouble with the hardware or software installation for this drive. All you have to do is follow the instructions that come with it or just install it as you install any other drive. I plugged this drive to an ATA/100 card and it works great.
RELIABILITY
I store all my important documents, files, and backups on this drive. This drive has not crashed once since I installed it. I used to make DVD backups of my data when I first got it, but now I do not have to anymore.
PERFORMANCE
I did not benchmark my hard drive, but it performs exactly as I expected. It does run significantly faster than my other 20 GB and 40 GB hard drives. This drive is pretty quiet and stays cool. I installed an additional fan for all my hard drives just in case.
FINAL THOUGHTS
A quality fast, and quiet drive. Not too expensive for an ATA/100 7200 rpm, but wish it had an 8 MB cache like the special edition drives.